Chilled curry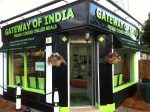 Restaurant Description:
Whether you're doing the dhansak dance or shaking your masala, from our home in Rhiwbina village on the outskirts of Cardiff we serve the best quality authentic Indian food. Each recipe is perfected using traditional methods and closely guarded, family recipes developed over decades. Locking in the nutrition giving a fresher flavour, our blast chilled meals serve for convenience around busy lives; just order at your leisure and swiftly heat it up in the oven, microwave or hob when you're ready to eat, it's Jalfrezi like Sunday morning…
Indian Takeaway Excellent renowned food.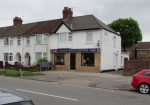 Restaurant Description:
Always a smart, wonderfully welcoming takeaway, specialising in chilled, pre­prepared meals that you take home and warm up yourself. We chose an eclectic mix, including the tandoori mixed grill (£7.25), lamb Bombay special (£7.95) and a traditional lamb Madras (£4.20).
Chilled meals that you reheat at home in Birchgrove.